Sorteringen närmare sig
September 16, 2011
Idag ska jag sorteras. Det är en cermoni i Harry Potter föreningen som avgör vilket elevhem man hamnar i. Jag är faktiskt lite nervös. Har alltid ansett att jag är en Slytherinare så om jag inte är det kommer det förvåna mig. Men vi får se vad som händer. Ska iallafall bli väldigt roligt!
Jag vaknade runt tio idag och segade rätt mycket innan jag skulle hämta pojkarna. Jag tvättade lite, kollade runt på internet, gick till biblioteket och lånade två böcker. Den ena heter One City och är skriven av olika författade hemmastadda i Edinburgh, det är en samling noveller helt enkelt. Den andra boken verkar intressant. Den heter Oscar Wilde and the Dead Man's Smile. Boken är skriven av Gyles Brandreth och handlar om Oscar Wilde (surprise) som (tro det eller ej) utreder mord. Väldigt underlig idé måste jag säga men jag tyckte idéen verkade spännande, eller snarare spännande att se om författaren lyckades skriva en bra bok av det hela.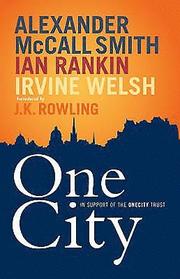 Jag gick och hämtade pojkarna, först A som möte mig med ett stort leende. När vi väntade på J som alltid slutar senare så hörde jag en flicka som kanske är nio eller tio.
"Where is my stupid au pair?" utbrast hon och en stackars au pair fick ta handom henne. Usch, tänkte jag, vilken hemsk flicka. Bara sekunder senare kom J, han log stort mot mig.
"Hello Wilma!" sa han i munter stämma. Jag har fina au pair barn! Så söta, visserligen kan de vara jobbiga ibland men vem är inte det liksom?
Idag fick de för sig att de ville ha hämtpizza till middag och deras pappa sa ja. Så ingen middagslagning för mig idag, yes! I är ledig på måndag och tisdag så då ska hon hämta barnen. Så blir lite som en lång helg för mig. Vet inte om jag ändå ska hjälpa barnen med läxorna och laga middag på måndag och tisdag, vi får se. Tror nog hon gör allt då.
Om en timme ska jag bege mig mot universitet för Harry Potter möte, ska bli kul!